Jack in the Box Reports Net Income of $32.3 Million for Q1
Thursday, February 20, 2014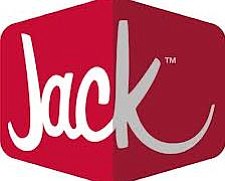 Jack in the Box Inc. reported net income of $32.3 million for its fiscal 2014 first quarter, compared with net income of $20.7 million for the like quarter of 2013.
Revenue for the quarter that ended Jan. 19 was $450 million, down from $454.3 million for the prior year's first quarter.
The reduced revenue was the result of the company's ongoing strategy of franchising company-owned restaurants. It now owns 469 restaurants compared with having 551 about the same time last year.
New CEO Leonard Comma said it was "a great first quarter, with 27 percent increase in operating earnings per share."
He also noted same-store sales were up 2.1 percent driven by growth both in late night and breakfast sales.
Jack in the Box said its operating earnings per share are expected to come in a range of $2.20 to $2.35 for FY 2014, compared with $1.82 per share for FY 2013.
Shares of the company, traded under JACK on Nasdaq, were up more than 8 percent Feb. 20, the day following the financial report, to $57.73, at closing. Its 52 week range is $30.15 to $58.42.