Whole Foods Plans Store in Scripps Ranch
Wednesday, February 19, 2014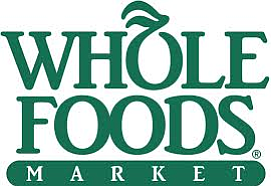 Whole Foods Market plans to open a new store in San Diego's Scripps Ranch neighborhood, among several upcoming nationwide locations recently announced by the Austin, Texas-based grocer. It will be Whole Foods' fifth location in San Diego County when it opens in early 2016.
A company spokeswoman confirmed that a Whole Foods store is planned for a mixed-use retail center that is being developed off Scripps Poway Parkway near Interstate 15. The 40,000-square-foot-store would employ about 200.
San Diego-based developer Sudberry Properties has recently been working with the city on plans for a mixed-use development at that location, called The Watermark. The developer has not formally announced tenants for the project.
Whole Foods sells organic and natural foods at 373 stores in the U.S., Canada and the United Kingdom. Company officials have said there are 107 stores in development, with plans to surpass 500 locations in the U.S. in 2017.