Westgate Hotel Completes Renovation of Rooftop Events Space
Originally published February 18, 2014 at 3:01 p.m., updated February 18, 2014 at 12:02 p.m.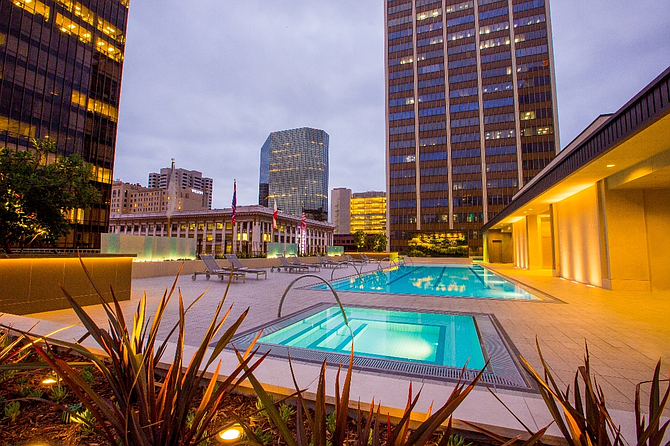 The luxury Westgate Hotel in downtown San Diego has completed a $3.7 million renovation, including a 10,000-square-foot rooftop deck and events space.
Operators said the renovated deck also now has the hotel's first-ever swimming pool. The rooftop area can accommodate large events for up to 340 guests.
The renovation was designed by Hollander Design Group, with an expansive landscape wall display created by GreenScaped Buildings. The events space offers cocktail and dining services, available through a poolside phone to room service.
The deck has a junior Olympic-sized lap pool, heated year-round, a running track and outdoor fitness equipment. The space now has modern lounge furniture and a guests-only Jacuzzi.
The 223-room Westgate Hotel opened in 1970 at 1055 Second Ave. It is one of eight luxury properties owned by Grand America Hotels & Resorts Inc. of Salt Lake City.