San Diego Airport Bond Ratings Affirmed
Monday, February 17, 2014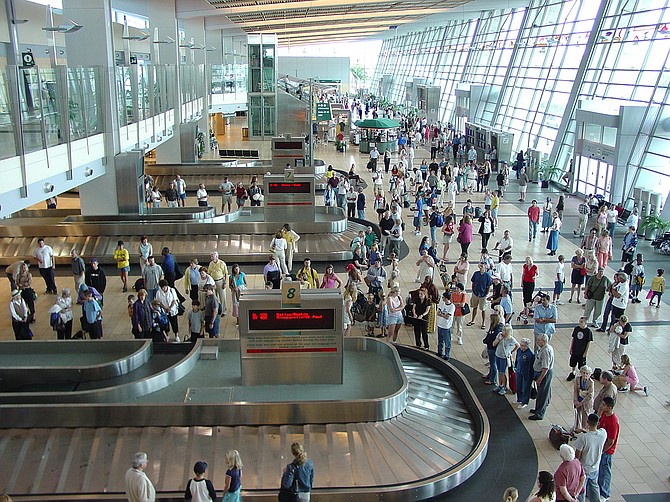 Fitch Ratings affirmed the credit ratings on bonds issued by the San Diego Regional Airport Authority, with nearly $380 million of senior revenue bonds receiving an A+ rating, $571 million of subordinate revenue bonds getting an A, and the overall bond rating outlook deemed stable.
Fitch said Lindbergh Field's enplanement or take-offs base of 8.74 million in the 2013 fiscal year is expected to increase this year. Last year, Southwest Airlines had the most take-offs with 37 percent of the total, followed by United at 14 percent and Delta at 11 percent.
Last year, the airport completed most of the Green Build improvement project, for which it borrowed $820 million, Fitch said.
It's still working on a concessions improvement program to expand shopping and dining choices that should be completed by the spring.
The next major project is a consolidated car rental facility on the north side of the airport. For the project, the authority issued $305 million in special facility bonds secured by customer service fees to be collected by the car rental companies that will use it.
Operating revenue at the airport in fiscal 2013 was $177.5 million, up 15.6 percent from fiscal 2012, reflecting higher property rental income, concessions and parking revenue, and safety and security charges income. Operating revenue for this fiscal year is expected to increase by 7 percent, Fitch said.