Kratos Defense Deal Could Be Worth $29.6 Million
Tuesday, February 11, 2014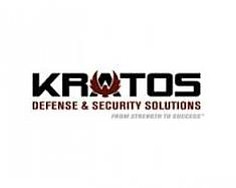 Kratos Defense and Security Solutions Inc. said Feb. 11 that it will provide the U.S. Navy with certain systems and services for unmanned drones. The work will come under a basic ordering agreement worth up to $29.6 million.
The agreement lasts four years.
The Micro Systems Inc. subsidiary of Kratos' (Nasdaq: KTOS) Advanced Drone and Targets Systems Division is doing the work centered around command-and-control electronics.
The Navy will now issue task orders for engineering support and electronics upgrades.