Sony Selling Vaio as Part of Major Restructuring
Sunday, February 9, 2014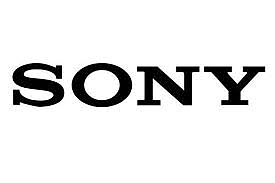 Sony Corp. said it's selling its Vaio personal computer business to Japan Industrial Partners, a Japanese investment fund, for an undisclosed sum, as part of a massive restructuring of the company that will cost about 5,000 jobs worldwide.
Vaio is part of Sony Electronics, the consumer electronics unit that relocated its headquarters to San Diego from New Jersey in 2004. Local employment was recently about 2,000, but at its peak in the late 1990s when the site was producing color televisions, the Rancho Bernardo site had more than 4,000 employees.
Sony will post a net loss for the 2013 fiscal year that ends March 31 of about 110 billion yen or $1.1 billion. It said it's taking a significant realignments of its television and PC lines, including splitting off the TV business and operating it as a wholly owned subsidiary.
Because of the restructuring that will occur over the next year, Sony said it will eliminate about 5,000 jobs, including 1,500 in Japan and 3,500 overseas.
In 2012 when new CEO Kazuo Hirai was named to the top job, Sony undertook an earlier restructuring plan that eliminated about 10,000 jobs.