Chamber of Commerce Extends Contract With CEO Jerry Sanders
Thursday, December 18, 2014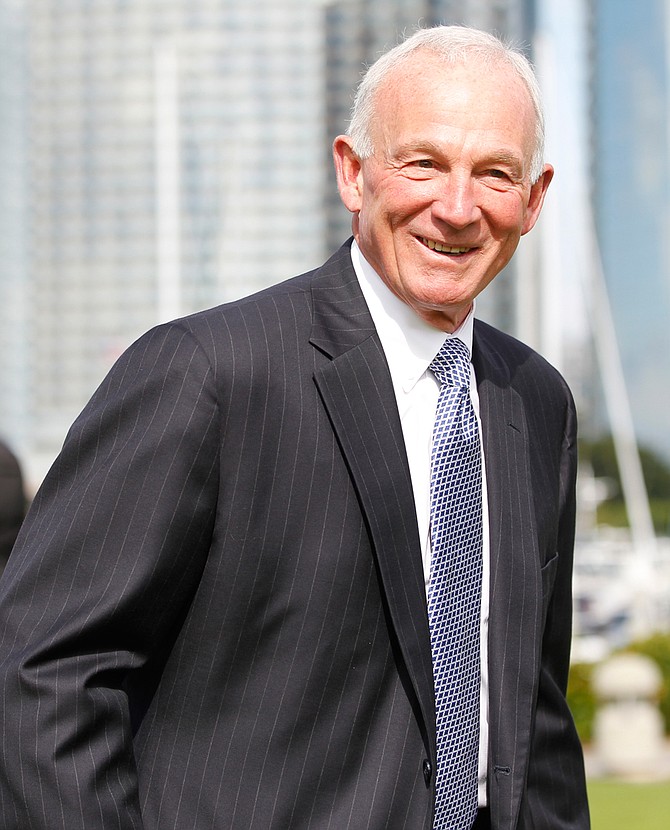 Jerry Sanders agreed to continue to work as president and CEO for the San Diego Regional Chamber of Commerce at least through 2017, the chamber said Thursday.
Terms of the three-year contract weren't revealed. Sanders, a former mayor of San Diego who served as its police chief, was hired as the chamber CEO in 2013.
Sanders said the city's business community needs a strong voice, and he looks forward to making this the most business-friendly in the region.
The chamber took a different slant this year as it became increasingly active in shaping public policy. The body launched campaigns against a linkage fee on commercial development, essentially a tax to pay for affordable housing, and against a proposed increase to the city's minimum wage.
It also supported the elections of Mayor Kevin Faulconer and Councilmembers Lorie Zaph and Chris Cate, as well as county Supervisors Ron Roberts and Bill Horn.
The chamber's Political Action Committee said it raised about $475,000 to fund various political efforts, according to a recent report.