Sanford-Burnham Medical Research Institute Names Nisen CEO
Tuesday, August 19, 2014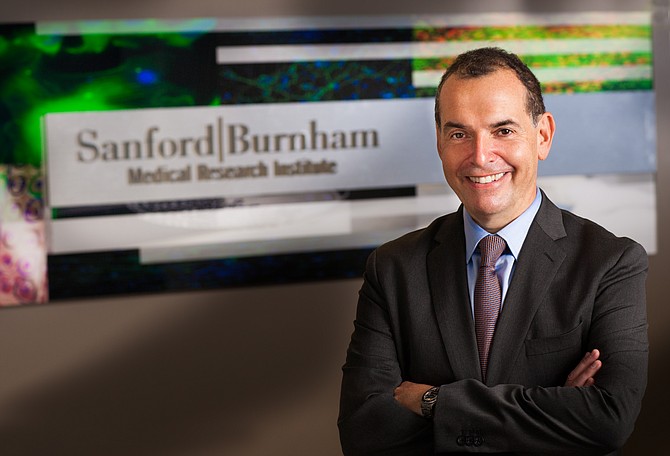 Sanford-Burnham Medical Research Institute's board of trustees has appointed Perry Nisen as CEO and holder of the Donald Bren chief executive chair for the institute's La Jolla-based headquarters.
"Dr. Nisen is an experienced biomedical researcher and proven leader in therapeutics development in the pharma industry, making him a great fit to lead the institute at this pivotal point in time," said Gregory Lucier, chairman of Sanford-Burnham's board of trustees. "Under Dr. Nisen's leadership, Sanford-Burnham will expand its efforts to cross the traditional boundary between academic research and commercialization."
Nisen will lead the institute and oversee the execution of its new 10-year strategic vision to more quickly translate basic research discoveries into novel treatments that improve human health.
Nisen joins Sanford-Burnham from pharmaceutical company GlaxoSmithKline (NYSE: GSK), where he was senior vice president of science and innovation.
Nisen will lead the institute's strategic vision that was announced earlier this year, including implementing a research model that encourages innovation by aligning basic biomedical research, translational research and drug discovery and development. He will also oversee business development and fundraising initiatives.
Sanford-Burnham announced a record $275 million 10-year donation in January.
The former CEO of Sanford-Burnham, John Reed, resigned in January 2013 to take a position at Roche, a pharmaceutical company. The CEO position has been held in the interim by Kristiina Vuori, who is president of Sanford-Burnham and a professor in its National Cancer Institute. Vuori will continue to lead the scientific, academic and general operations of the institute.