Renovation Realty to Expand to Bay Area
Originally published August 14, 2014 at 4:05 p.m., updated August 15, 2014 at 5:53 p.m.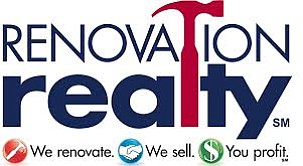 Renovation Realty, a San Diego company that renovates houses and then sells them without the owners paying up front construction costs, said it's expanding to the Bay Area.
David Scafani, a franchise owner of Renovation Realty in the North County area, will open a second franchise operation in the nine-county area surrounding San Francisco.
Scafani was born in San Francisco and has more than 20 years' experience in the real estate industry, including developing residential real estate for sale, the company said.
His local franchise has also been fined tuned over the last six months to prepare for its introduction to the Bay Area, the company said.
The company's business model targets home owners who may have below-market properties to sell but lack the capital or expertise to renovate. The business carries out the best renovations to maximize the return, and is repaid on its capital outlay when the house is sold.