Infosonics Corp. Reports Net Sales Increase 25% in Q2
Thursday, August 14, 2014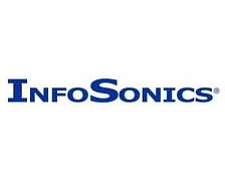 Infosonics Corp., the San Diego maker and distributor of wireless devices mainly in South America, reported second quarter net sales of $10.4 million, up 25 percent from the like quarter of 2013. For the six months, sales were $22.1 million, up 37 percent from the comparable period of the prior year.
Net income in the second quarter was $109,000, compared with a $47,000 net loss in the like quarter of last year. For the six months ended June 30, the company reported net income of $164,000, compared with a net loss of $756,000 for the first half of 2013.
CEO Joseph Ram said it was Infosonics' fourth consecutive quarter of profitability. The company had a swing of $704,000 in operating profits over the year to this June, and also generated $860,000 in additional cash during the past quarter, alleviating the necessity of borrowing on the company's new bank line of credit, he said.
The company reported it settled a lawsuit with a former customer who failed to pay an outstanding receivable. The firm recovered $45,000 in bad debt, while $164,000 owed by the customer was written off, Infosonics said.
At midday Aug. 14, shares of Infosonics, whose ticker is IFON, were down 20 cents to $2.15 on the Nasdaq exchange. Its 52-week range is 48 cents to $4.69.