Landmark Completes $39 Million FBO Facility at San Diego International
Tuesday, August 12, 2014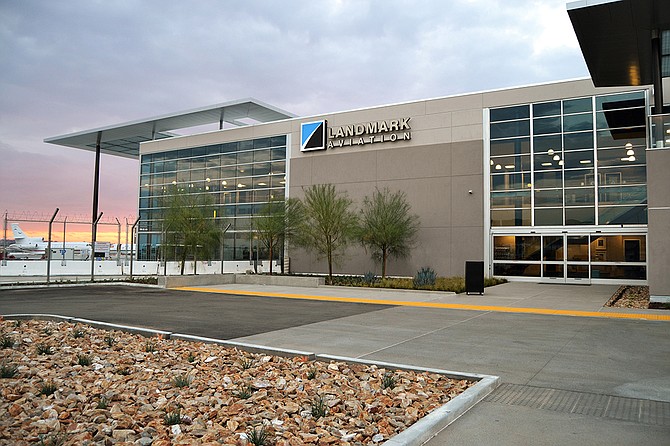 Landmark Aviation of Houston has completed a $39 million fixed-base operations facility at San Diego International Airport, designed to serve smaller private aircraft.
The facility at 3300 Terminal Link Road, near the intersection of Sassafras Street and Pacific Highway in downtown San Diego, began operations on Aug. 1 and replaces the company's former FBO facility off Pacific Highway, company officials said.
The new campus includes a 19,000-square-foot terminal, a 250,000-square-foot ramp and five hangars on 12.4 acres. Amenities include office space, a VIP lounge, fitness center, viewing deck, gourmet café and an executive conference room.
Turner Construction Co. led construction of the project, with several national and local engineering and design firms. Landmark officials said the San Diego facility has been designed to achieve Platinum certification under the U.S. Green Building Council's Leadership in Energy and Environmental Design program.
The facility is part of ongoing improvements taking place on the northern side of the airport, being overseen by the San Diego County Regional Airport Authority, which will later include a new consolidated rental car facility.
Landmark Aviation, a portfolio company of The Carlyle Group, operates a network of fixed-base operations facilities throughout the United States, Canada and Western Europe.