Ignyta Names Chief Medical Officer
Monday, August 11, 2014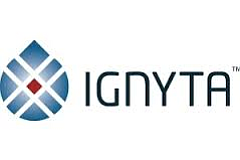 San Diego-based cancer drug developer Ignyta Inc. has appointed Adrian Senderowicz as chief medical officer and senior vice president of clinical development and regulatory affairs.
Senderowicz was most recently vice president of global regulatory oncology at Sanofi. He previously worked at Tokai Pharmaceuticals where he played a key role in Tokai's $36 million Series E financing. Before that, Senderowicz worked at Astra Zeneca as a senior medical director and the U.S. Food and Drug Administration in the Division of Oncology Drug Products.
"Adrian's deep experience in clinical, research, development and regulatory affairs in the oncology setting will be extremely valuable to Ignyta," said Jonathan Lim, chairman and CEO of Ignyta. "His extensive experience in large pharma and biotech, as well as with the FDA and NCI, will make him instrumental to the company's success as we strive to provide new treatment options for patients with our proprietary oncology drug development programs."
In two private placements that closed in November of 2013, Ignyta raised $54 million.
Ignyta (NASDAQ: RXDX) is a biotechnology company developing treatments for solid tumors.