Microsoft Hires Former Qualcomm Exec
Tuesday, August 5, 2014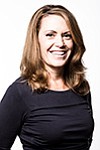 After days of speculation in the technology trade media, Microsoft Corp. confirmed Aug. 5 that it has hired Peggy Johnson, who recently left her job at Qualcomm Inc.
Johnson will be Microsoft (Nasdaq: MSFT)'s executive vice president for business development.
She spent 24 years at Qualcomm (Nasdaq: QCOM), ending her tenure as president of global market development and executive vice president of Qualcomm Technologies Inc. She was also part of the Qualcomm executive committee. Before going to work at Qualcomm, Johnson worked as an engineer for General Electric's military electronics division.
Microsoft said that in her new job, Johnson will be responsible for "driving strategic business deals and partnerships across various industries with key customers, strategic innovation partners, OEMs, key accounts, third-party publishers and industry influencers."
Microsoft reported that Johnson will move to the Seattle area with her husband and youngest of three children, four dogs and one goldfish.