General Atomics ASI Gets $141.4M Air Force Deal
Thursday, April 10, 2014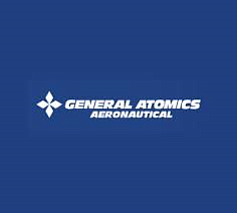 General Atomics Aeronautical Systems Inc. of Poway received a four-year, $141.4 million U.S. Air Force delivery order for work on the Block 50 ground control station for unmanned aircraft.
Under the deal, GA-ASI will deliver four ground control stations — two fixed and two mobile — as well as three system integration laboratories. It will also conduct engineering development work on the Block 50 station and provide the Air Force with spares.
The Block 50 ground control station will feature a more ergonomic design than its predecessors, and fix unspecified deficiencies in existing ground control stations. It will include six 24-inch touchscreen displays, an enhanced heads-up display, primary control display, a stick and throttle similar to that on the F-16 aircraft, and new control panels that provide one-touch access to critical and common functions.
The Pentagon announced the deal April 10. The Air Force is buying the equipment through its life cycle management center at Wright-Patterson Air Force Base in Ohio.
General Atomics Aeronautical Systems makes the Predator and Reaper aircraft.