WD-40 Reports 9% Increase in Net Sales for Q2
Wednesday, April 9, 2014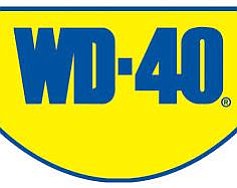 WD-40 Co., the San Diego-based maker of household products, reported fiscal 2014 second quarter net sales of $94.2 million, up 9 percent from the like quarter of the previous year.
Net income was down 1 percent from the like quarter last year at $10.3 million.
For the company's first half, which ended Feb. 28, net sales were $189.7 million, up from about $182 million for the like period of 2013.
Net income was $21.8 million, up 2 percent from the like period last year.
WD-40 affirmed earlier forecasts of revenue for the 2014 year to finish between $383 million to $398 million, and net income of $40.5 million to $42.8 million.
"We remain cautiously optimistic about the future," said CEO Garry Ridge.