EDF Renewable Places Order for 194 Megawatts of Wind Turbine Generators
Tuesday, April 1, 2014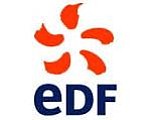 San Diego-based EDF Renewable Energy recently placed an order with Vestas for 194 megawatts of wind-powered generators.
Vestas is a Danish manufacturer, seller, installer and servicer of wind turbines.
The most recent order brings the firm commitment for the Vestas turbines to 494 MW to meet the demands of the projects in the Texas panhandle. According to EDF, deliveries and commissioning are expected to be complete in fourth quarter 2015.
"This order represents another important milestone under the master supply agreement between EDF Renewable Energy and Vestas, and supports our near-term wind project construction program in the Texas Panhandle," said Ryan Pfaff, executive vice president of EDF Renewable Energy.
EDF Renewable's U.S. portfolio spans 16 states with more than 4,000 MW of developed projects and an installed capacity of 1,863 MW of wind, solar, biogas and biomass projects, according to the company.