REAL ESTATE: PRICE ESTIMATED AT $350M FOR MISSION VALLEY COMPLEX
Irvine Co. Makes Big Buy With La Mirage Apartment Complex
Monday, September 16, 2013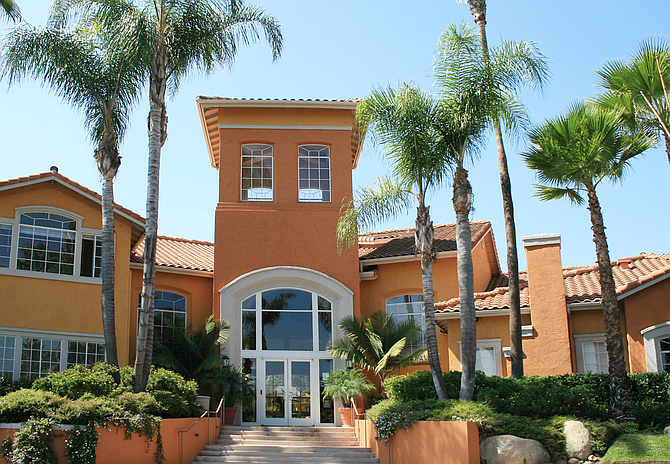 The Irvine Co. has bought an upscale apartment complex in Mission Valley — the company's largest single-property acquisition of the year.
The Newport Beach-based real estate investor and developer recently closed on the purchase of La Mirage, a 1,410-unit apartment complex just off Interstate 15. The 74-acre hilltop site is a few blocks from Qualcomm Stadium.
La Mirage was bought from Chicago-based apartment owner Equity Residential. A sale price for the transaction, which was completed late last month, was not disclosed.
The tab would come to about $350 million based on a per-apartment price of about $250,000 — the going rate for high-end rental properties in the region.
That estimate would put the deal among the most expensive seen in San Diego this year.
The county's priciest real estate sale of any type this year is reported to be La Costa Resort and Spa in Carlsbad. Dallas-based Omni Hotels & Resorts bought that property for an estimated $365.8 million.
The La Mirage purchase is the second notable acquisition by Irvine Co. this year involving apartments in San Diego, where monthly rents are expected to increase 4.5 percent this year to $1,471, according to data from Marcus & Millichap Real Estate Investment Services Inc.
Irvine Co.'s largest reported purchase to date this year was for a minority stake in a nearly 5,000-unit apartment portfolio, which included eight properties in Orange County and eight San Diego.
Irvine Co. already owned a majority interest in those properties via a 2007 deal that was valued at the time at nearly $1.4 billion.
The price for the remaining ownership interest in those 16 complexes — a deal completed in February — has been estimated at less than $200 million.
"The addition of La Mirage complements our company's existing apartment communities and office buildings in Mission Valley and is part of our long-term commitment to San Diego," Irvine Co. spokesman Mike Lyster said in a statement.
Going Big in Apartment Portfolio
Irvine Co. owns three other apartment complexes within two miles of La Mirage. It also owns Centerside, a two-tower office complex in Mission Valley with nearly 500,000 square feet.
Last year the developer bought the smaller of the two towers at the Centerside office complex in a deal said to be worth $52 million. It had already owned the other building there.
Irvine Co. now owns eight apartment properties in San Diego, totaling about 4,600 units.
Prev Next