EDF Renewable Energy Buys Texas Wind Project
Tuesday, November 26, 2013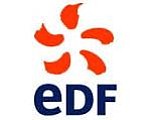 San Diego-based EDF Renewable Energy has acquired the 200 megawatt Hereford 1 Wind Project in the Texas Panhandle from Lincoln Renewable Energy, EDF announced.
Construction has begun on the approximately 15,000 acres in Deaf Smith County, southeast of the town of Hereford. The project will take advantage of the CREZ (Competitive Renewable Energy Zone) transmission lines connecting the wind generating capacity of the Texas Panhandle to high electricity demand areas in the state.
EDF Renewable Energy has secured a long-term, fixed-price hedge agreement for the expected energy production, the company said.
EDF is an independent power producer with more than 25 years in the renewable industry, covering all range of services from project development, management to operations and maintenance.
— SDBJ Staff Report