GlaxoSmithKline to Open San Diego Office
Monday, November 25, 2013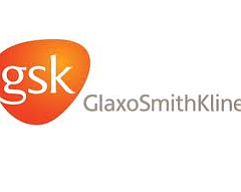 GlaxoSmithKline PLC will open a new office in San Diego at the start of the year, as the British pharmaceutical giant aims to expand its reach on the West Coast.
The new office will employ "a core starting group of eight to 10 people" who will support the company's newly forged relationship with La Jolla venture capital firm Avalon Ventures, as well as help search for emerging technologies in the pharmaceutical sphere, said Pearl Huang, global head of discovery partnerships with academia at GSK.
"Our business development group has many partnerships on the West Coast that they're actively managing, so this will put them closer to the collaborations," Huang said. "We've been scouting on the West Coast without an office on the West Coast."
Earlier this year, Avalon Ventures and GlaxoSmithKline entered an unconventional partnership that could invest up to $495 million to fund up to 10 new biotech companies. It launched its first, a drug company investigating treatments for celiac disease called Sitari Pharmaceuticals, early last week.
The new GSK outpost will also oversee the many projects it has around the San Diego area and across the state — including Carlsbad's Isis Pharmaceuticals Inc. Despite not having a strong presence in San Diego, GSK said it would invest $50 million into a $250 million fund at Sanderling Ventures, which is a venture firm based in both San Diego and San Mateo.
"They've (GSK) literally had no presence here — so this office is a combination of supporting Avalon Ventures and also positioning GSK to take advantage of the wealth of opportunity in San Diego," said Joe Panetta, CEO of San Diego life sciences trade organization Biocom.
— Meghana Keshavan