REAL ESTATE COLUMN
Hilton Renovation Puts Property's Bay-Front Beauty on Display
Monday, May 27, 2013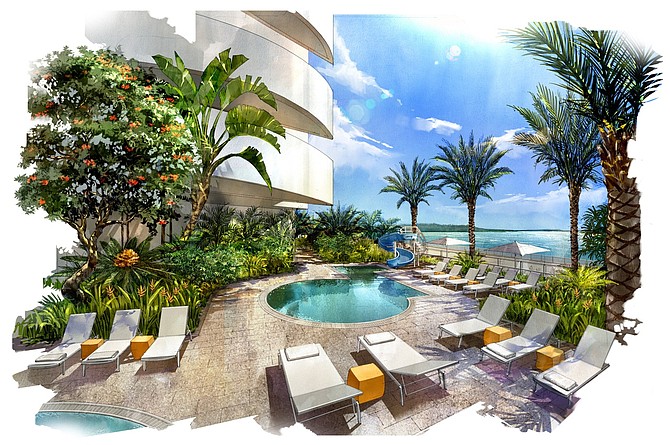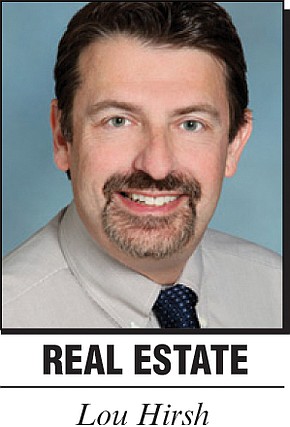 The Hilton San Diego Bayfront hotel recently completed extensive outdoor renovations, aimed at better capitalizing on the downtown property's waterfront location.
A hotel spokeswoman said operators are not disclosing the exact amount spent on the additions. But they include a new outdoor events plaza, a children's pool and waterslide, and an open-air bar and lounge known as The Pool Club: A Siren's Call.
The renovated pool area now has a heated, saltwater infinity pool with the visual effect of water extending to the horizon — and a mix of new lounge furniture. The kids-only Splash Zone has a shallow water-immersion station with fountains and water toys, and there is also "just their size" poolside seating, according to a hotel statement.
The events area, called "The Promenade Plaza," is designed as an "outdoor ballroom" with the latest audio/visual media systems, lush landscaping and bay-front views. Operators said the 10,000-square-foot plaza can accommodate banquets for 400 people, theater-oriented events for 600, and receptions for 500.
The property's fitness center, near the updated outdoor elements, has been expanded to include new-technology exercise and weightlifting equipment.
The 1,190-room Hilton, majority-owned by Sunstone Hotel Investors Inc., is San Diego County's third-largest hotel by room count.
• • •
Construction Activity Lags in First Four Months: Thanks to sparse activity in the nonresidential category during the month of April, San Diego County's construction pace fell behind that of the year-ago period based on construction contracts in the first four months of 2013.
According to the latest numbers from McGraw Hill Construction, the region had a total of just over $1.1 billion in contracts for future construction during the January-April period. That was down 23 percent from a year ago, when there were just over $1.4 billion in projects in the works.
• • •
New Public Art Caps Tom Ham's Renovation: "Island Arbor," a new work by San Diego artist Christopher Puzio, was recently dedicated outside of Tom Ham's Lighthouse, as the longtime Harbor Island restaurant re-opened following an extensive renovation.
Operators said the arch-style aluminum sculpture, resembling a trellis more than 10 feet high, is part of a renovated area where the restaurant will host weddings and other events. The project was commissioned through the Port of San Diego's "1 percent for art" program, in which building operators can draw from a fund to support approved public art projects.
• • •
Cutting the Tab for Sidewalk Café Approvals: San Diego City Council recently took action to address complaints from local restaurateurs about high fees to set up al fresco dining at their eateries. Officials approved city code changes intended to streamline approvals and reduce costs of establishing sidewalk dining spaces.
Prev Next