PROPERTY: TIGHT SUPPLY, ACTIVE LENDERS, HUNGRY INVESTORS DRIVE SECTOR
Activity Swirls Around the Multifamily Market
Monday, May 6, 2013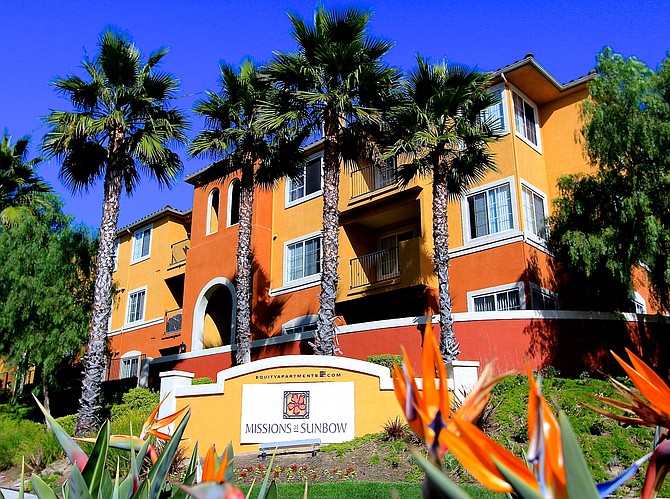 Because of a shortage of attractive properties up for sale in central and coastal markets, Marcus & Millichap said prospective buyers are expected to continue seeking out investments in the outer reaches of the county. Properties along the Interstate 15 corridor and inland portions of North County are likely to generate "the highest level of interest since the last real estate upswing."
Multiple Offers
Properties placed up for sale throughout the region are frequently getting multiple offers, and experts said current fundamentals will likely be in place for some time, especially if the region retains its high barriers to entry, including limited land availability and stringent standards for approval of new projects.
Chris Zorbas, vice president of investments in Marcus & Millichap's San Diego office, noted that low interest rates are not only giving prospective buyers low-cost financing options, but also helping current apartment owners retain money-generating properties by refinancing their loans at lower rates.
"The investors are hungry to put their money to work," Zorbas said. "These other investments like cash accounts are paying next to nothing in the current market."
According to local brokerage firms, big apartment purchase deals of the first quarter included the $90 million acquisition of the 336-unit Missions at Sunbow in Chula Vista, by San Diego-based R&V Management Corp.; the $18.8 million purchase of the 128-unit Oakbrook Ridge Apartments in Spring Valley, by Charles F. Kreutzkamp; and the $11.3 million acquisition of the 86-unit The Meadows Apartments in Vista, by an Encinitas-based limited partnership.
Prev Next