PROPERTY: HOUSING SALES, HIRING PICTURE BOOST PROSPECTS
Retail Space Recovery Gets Help From Homes
Monday, June 10, 2013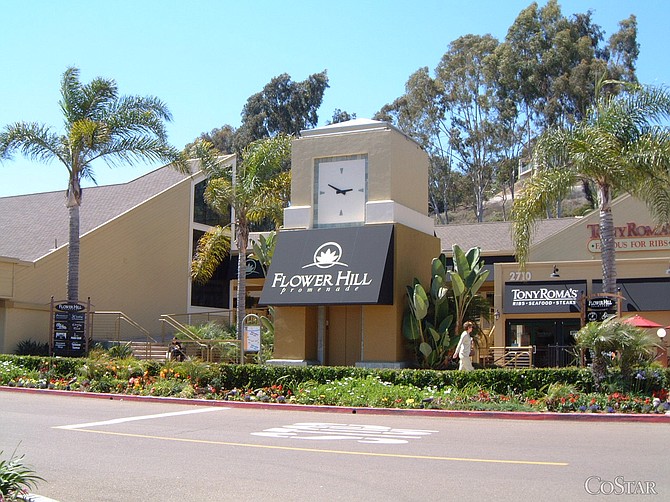 Officials of Massachusetts-based Staples were not available for comment at press time. The nation's largest office supply seller recently announced that it plans to close 40 stores this year, as well as relocate or downsize 45 others, after closing 30 last year in a move to boost efficiencies amid declining sales.
Marcus & Millichap said newly employed younger workers are creating households in urban neighborhoods close to local employment centers, such as North Park, South Park and University Heights. Retail vacancy in those areas "is extremely tight," helping mom-and-pop stores to thrive.
The Interstate 15 corridor and eastern areas along Interstate 8 are seeing home supply stores and other necessity-based retailers benefit from an uptick in home sales.
Some Centers Still Struggle
In some submarkets, local centers that depend on smaller independent businesses are still struggling with vacancies. Meanwhile, those catering to national tenants are benefiting from a continued dearth of new retail center construction.
The brokerage firm notes that builders completed 250,000 square feet of shopping center space in the past year, enough to boost the local inventory by just over one-half percent, and the only project completed in the first quarter was the $30 million renovation of Flower Hill Promenade in Del Mar, which added 64,000 square feet including a new Whole Foods Market.
The pace of construction could pick up with continued economic recovery, which would likely drive retail rent increases.
'Slow and Steady Recovery'
"It's going to be a slow and steady recovery," Mansour said. "As you see more consumer confidence and job growth, you'll see more activity out there."
Earlier this year, San Diego placed ninth in Marcus & Millichap's annual ranking of the nation's healthiest retail markets, based on factors such as supply and demand, construction, vacancy rates, and growth in jobs and household income.
The local region dropped from fourth place in last year's ranking, as it tracked behind other metro regions on factors including vacancy declines and job growth.
San Diego over the past decade has consistently ranked among the top 15 metro markets in the yearly report, designed as a guide for retail property investors. The top five markets in this year's ranking were New York, Seattle, San Francisco, San Jose and Orange County.
Prev Next