PROPERTY: HOUSING SALES, HIRING PICTURE BOOST PROSPECTS
Retail Space Recovery Gets Help From Homes
Monday, June 10, 2013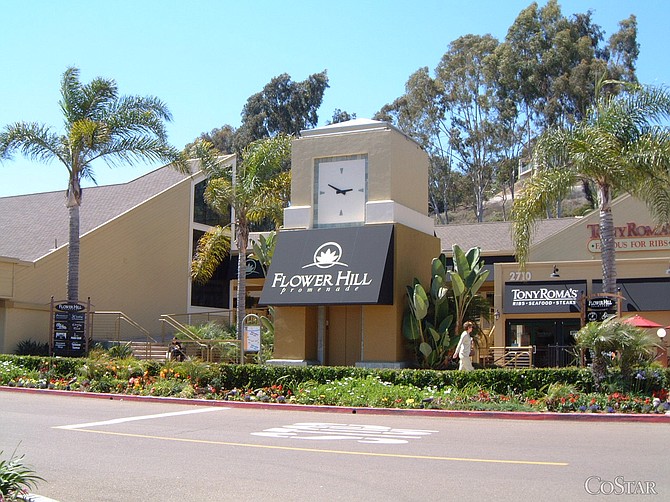 For the third consecutive year, San Diego's already healthy retail property market is expected by the end of 2013 to see significant recovery, as vacancies move closer to pre-recession levels.
The brokerage firm Marcus & Millichap, in a recently issued second-quarter report, noted that the resurgence in tourism combined with limited new construction helped fill up existing retail centers in the first phase of the recovery.
By year's end, those drivers are expected to give way to a strengthening housing market and steady job growth, although the pace of that employment growth has slowed over the past six months.
The brokerage firm points to local factors including a 2.3 percent gain in local jobs and 3.3 percent rise in retail sales over the past year, and the 39,400 home sales that took place during the first quarter, up 18 percent from the same period of 2011.
Leisure and hospitality, among the key local bellwether industries, added 6,000 jobs over the past year for a 3.8 percent gain. The report notes that employment in that sector surpassed the previous peak during the first quarter, "an indication that further job gains are on the horizon."
The region's retail vacancy rate stood at 6.9 percent at the end of the first quarter and is expected to drop to 6.4 percent by year's end. Several national retailers continue to scout sites for new locations, many with an eye toward serving consumers who remain budget-minded in the post-recession era.
"The value clothing retailers are out there in the market looking to expand," said Alvin Mansour, a senior vice president in the San Diego office of Marcus & Millichap. "The natural foods grocers are also out there looking for space, and so are some of the value-oriented grocery stores."
While vacated spots in well-located shopping centers generally get refilled quickly, due to a constrained supply of space, San Diego County has not been immune to store closings and real estate footprint downsizings by major retailers.
The office supply retailer Staples Inc., which has 20 locations in the region, recently closed its store at Santee Trolley Square, which had been a fixture at that location since the center opened 11 years ago. Center officials said Staples closed the 20,000-square-foot store on June 1 and will formally vacate the space by month's end, after the retailer decided not to renew its lease.
"We are very fortunate, in that we're received inquiries from several national retailers interested in filling that space," said Dana Duncan, senior property manager with Vestar Property Management, which oversees the Santee center owned by Kimco Realty Corp. of New York.
Prev Next