PROPERTY: BUYERS ARE READY TO MAKE THE MOVE TO LUXURY HOUSES
High-End Homes Are Hot
Monday, June 10, 2013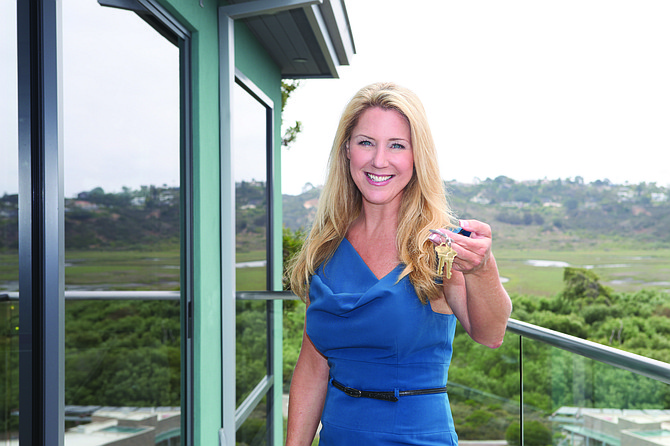 Luxury housing sales in San Diego continued to climb this year, with most properties attracting multiple offers, and closing faster than since the onset of the recession, say local real estate agents active in this market.
"Properties in the very low $3 million range that are in prime condition and in prime locations are selling within 30 days," said Shannon Hagan of Coldwell Banker Preview International in Del Mar.
The sales increase on the luxury side coincides with rising sales in practically all price ranges as more buyers realize the housing market is definitely on the upswing, and that the historic low interest rates won't last forever, agents say.
"When the market was coming down a lot of people thought: 'Why buy now?' but that's really changed," said Susan Meyers-Pyke of Coastal Premier Properties in Del Mar.
"We're seeing a lot of move-up people now especially in the $2 million to $3 million range, and that's been quiet for the last four years," she said.
In addition to low interest rates that ticked up a bit recently — but remain below 4 percent — there's a palpable shift in the psychology of a lot of buyers that this is the right time to make a move, Meyers-Pyke said.
Unusual Takeoff
The market really seemed to take off in the fourth quarter of last year, which is usually the quietest time of the year and it continued that momentum this year, she said. "Right after New Year's Day, it seemed like everyone (real estate agents) was busy, and a lot of properties were getting multiple offers."
A house in Carmel Valley near Rancho Santa Fe where Meyers-Pyke represented the seller was listed at $2.69 million. She said the 5,800-square-foot home was sold in three days for $2.55 million to a cash buyer.
After the house went into escrow, Meyers-Pyke said she got a call from a professional baseball player's agent who offered to buy the house for $3 million. "That shows you the market is getting a little crazy," she said.
According to Dataquick, the La Jolla-based real estate research firm, there were 2,366 sales of houses above $1 million in San Diego County last year, the most in five years.
In its most recent report for April, Dataquick said for the six-county Southern California region sales of houses above $800,000 increased 51 percent compared with the same month in 2012.
Prev Next