ADVERTORIAL: ACCOUNTING/TAX LAW ROUNDTABLE SUPPLEMENT
What are some common tax related risks and opportunities facing privately held business today?
Monday, January 21, 2013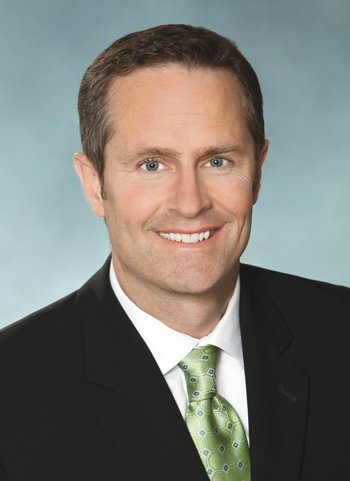 Navigating the IRS's complex tax regime can be daunting: There are traps and pitfalls around every corner, and to avoid them, most privately-held businesses need a skilled tax advisor. However, where there is a tax risk, there is usually a corresponding opportunity. While there are too many tax-related risks to address here, this article will the focus on the top 10 most common risks and opportunities we see today.
1.Compliance
Not keeping up with tax compliance can be devastating. With an arsenal of weapons to enforce compliance, the IRS is becoming increasingly impatient with businesses that aren't keeping up with the myriad of tax rules and regulations, whether noncompliance is intentional or not. Today, nearly every business is engaged in cross-border transactions, and the IRS has very strict rules regarding the reporting and disclosure of international activities, such as maintaining foreign bank accounts and engaging in transactions with related entities. Failure to report or disclose transactions can lead to extremely punitive penalties and the disallowance of otherwise legitimate deductions.
2. Adequate Documentation
The IRS is increasingly focused on the economic substance of a transaction and frowns on transactions that are motivated by taxes. Many incentives, such as research and development credits, have strict documentation requirements. If the documentation is not there to support the economics of an activity or the credits or deductions claimed, the IRS will simply deny the claim or recast the transaction in such a way as to benefit the Treasury. If a taxpayer is diligent in documentation and record keeping, often the "burden of proof" to disprove the economics remains with the IRS. If the taxpayer is less diligent, the burden of proof can shift back to the taxpayer.
3. Choice of Entity
Choosing the right entity structure for a business is critical, and it's required when first establishing a business, during the time resources are most limited. All entities – C corporations, S corporations, partnerships, limited liability companies, and sole-proprietorships – are used for various purposes in tax and legal planning, including, limiting liability exposure, protecting and moving assets, limiting double taxation (taxing the same dollar twice), and ensuring flexibility in ownership. It's important to use the right entity in the right situation, and it can be costly to later unwind an inefficient structure.
4. Proper Elections
Along with choosing the proper entity, businesses must consider a myriad of elections to try to minimize tax risks and maximize opportunities. Elections to be considered include depreciation and other asset deduction methods, accounting methods around revenue recognition, consolidated tax return elections, year-end elections, and tax sharing elections. Some of these elections need to be made in the first year of business, and failure to make them can create significant tax exposures later on. Or, at best, correcting a failure to make an election or an improper election can be time consuming and expensive.
Prev Next