PROPERTY: TENANTS' OPTIONS LIMITED AS NEW PROJECTS ARE FEW
Constraints of Tight Market Affect Moves
Monday, January 7, 2013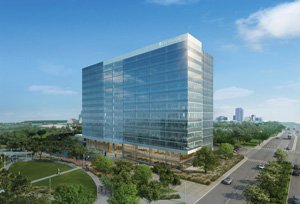 "In this atmosphere of uncertainty, I don't think you'll be seeing people making a lot of big moves," said Eric Northbrook, executive director in the San Diego office of brokerage firm Cushman & Wakefield, referring to overall leasing prospects for early 2013.
However, he noted that companies seeking out industrial or research and development spaces are now having a tough time finding appropriate spots in the 60,000 to 70,000-square-foot range, and 100,000-square-foot spaces have been in short supply for much of the past year.
Rising Speculative Building
Brokers said that in some sectors with rising space demand, such as technology and financial services, there could be movement toward more build-to-suit construction projects and, in the longer term, rising speculative building in the high-demand neighborhoods. However, tenants who move into those projects will leave other spaces vacated elsewhere in the market.
"I think some of the larger companies may be kicking the tires in 2013 for spaces that might become available in 2014," said Craig Knox, senior vice president at brokerage firm Hughes Marino in San Diego.
New projects are in the works in popular office submarkets like Del Mar Heights and University Town Center, which have recently seen a steady influx of new technology, financial services and legal tenants.
In Del Mar Heights, for instance, locally based investment and development firm American Assets Trust Inc. has five small- and medium-sized new office buildings in the pipeline. In UTC, Irvine Co. is in early planning stages for a new 15-story tower that would add 340,000 square feet to its La Jolla Centre complex, with possible completion in 2015, and is considering adding a new three-story, 60,000-square-foot building at its eight-building Bridge Point campus.
Also at UTC, developer Hines is currently constructing a build-to-suit, 13-story tower with 415,000 square feet that will be fully leased by LPL Financial LLC when completed in 2014. Knox estimated the LPL move-in alone, as it consolidates existing operations, will leave 400,000 square feet available elsewhere in San Diego.
While the situation for smaller, tech-oriented tenants could tighten in markets like Sorrento Mesa, where Qualcomm Inc. continues to expand its footprint as other companies angle to be near the wireless giant, experts said there will likely be opportunities in other submarkets. In downtown San Diego, for instance, landlords are looking to attract technology tenants, to fill spaces vacated in recent years by legal and financial services firms.
For 2013, it adds up to an office market that is moving more toward equilibrium between tenants and landlords, and away from the pure bargain-finding atmosphere that primarily benefited tenants the last two years.
"There are still lots of opportunities for tenants right now, but the landlords aren't necessarily running for the hills anymore," Knox said.
Prev Next