PROPERTY: TENANTS' OPTIONS LIMITED AS NEW PROJECTS ARE FEW
Constraints of Tight Market Affect Moves
Monday, January 7, 2013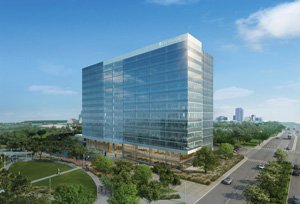 Office property experts say 2013 could be the year that the "flight to quality" trend of the past two years plays itself out. A continuing scarcity of large spaces for growth-oriented companies could spur the local market to move beyond its tenant musical-chairs phase, encouraging building owners and developers to move forward with redevelopment and new construction projects.
Caution, however, won't go away anytime soon, as business operators carefully gauge the national and global economies for signs that it's time to add workers or boost office footprints.
"There's really not much more quality left to fly to at this point," said Richard Gonor, executive vice president in the San Diego office of brokerage firm Jones Lang LaSalle. "Looking forward, it's probably going to be more of a flight to efficiency, or flight to productivity."
With construction financing, land availability and other constraints still in place, local office construction remains stuck below pre-recession levels, although a few scattered build-to-suit projects have recently moved forward.
One result, Gonor said, could be more existing trophy office towers being put up for sale by their owners in the coming year, as property values and rents rise amid shrinking vacancy rates, especially in the best located Class A buildings.
Continued Dichotomy
He said the region will likely see for the time being a continued dichotomy in the market, where Class B locations see less pressure on rents but rising incentives for landlords to upgrade older properties to keep them competitive and attract smaller companies in growing sectors like technology and financial services.
A recent annual report by consulting firm Pricewaterhouse Coopers, also known as PwC, and the Urban Land Institute ranked San Diego 15th on a list of the top 20 U.S. real estate investment and development markets to watch in 2013.
The local region ranked 13th for investment prospects, 17th for development prospects, and 13th for homebuilding prospects.
Based on nationwide surveys of investors and developers, the PwC-ULI report cited rising local tourist traffic, a sizable segment of "echo boomer" consumers, and continued job growth in areas such as technology, although the region's unemployment rate remained above the national average at the close of 2012.
Local observers note that it could still be late 2013 or early 2014 before significant amounts of new office or industrial projects are placed into the planning pipeline, partly because of lingering skittishness created by federal budget disputes and the state of economies in regions such as Europe.

Prev Next