ARTS & ENTERTAINMENT SUPPLEMENT
San Diego's Hidden Economic Engine
Monday, February 11, 2013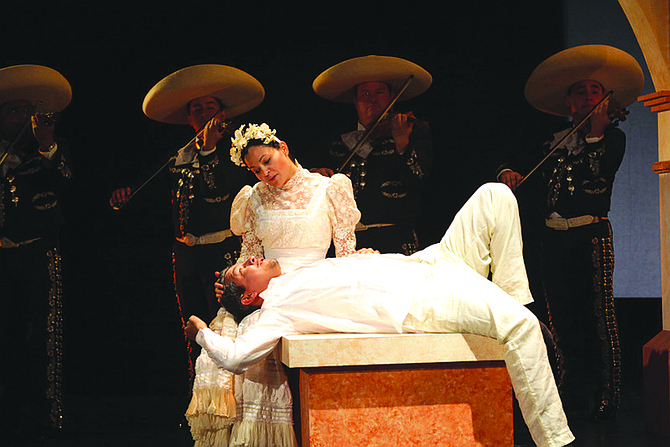 We have been compared to the Smithsonian. We give Broadway a run for its money at Tony Award time. We lure top musical talent from the San Diego Symphony's Jahja Ling to opera's grand diva Beverly Sills with her farewell performance. And, we create world-class exhibitions that reach a global audience and inspire people in cities from Berlin to Sidney. San Diego has emerged as one of the most dynamic, culturally-rich regions in the country, supporting a thriving industry of arts, culture and entertainment that has become a source of jobs, revenue, and opportunities for economic growth.
According to a recent economic impact study* the nonprofit arts and culture sector generates $579.4 million in annual economic activity in the City of San Diego – supporting 17,817 full-time equivalent jobs and generating $61.1million in local and state government revenues. Those figures are enhanced by another $341 million in event-related spending by audiences (excluding the cost of admission) who also dine in local restaurants, pay for parking, buy gifts and souvenirs, and even pay a babysitter.
Cultural Tourism
Then there are the visitors who come to our city for unique experiences from festivals to theater premieres, adding more to local coffers with spending on hotels, transportation and meals in a lucrative segment of the travel industry dubbed Cultural Tourism. The City of San Diego Commission for Arts and Culture and the San Diego Convention and Visitors Bureau were at the forefront of the development of the concept in the United States, hosting the first conference for industry leaders in 1998. The commission reports that the arts attracted two million visitors who contributed $170 million to San Diego's economy in fiscal year 2011. Its statistics also show that out-of-town guests who come for arts events stay an average of two days longer and spend more than the average visitor. This fall, the City Council approved a five-year plan dubbed Penny for the Arts, generating increased funds from TOT (transient occupancy taxes) which will more than double the Commission's budget by 2017 to continue their efforts in funding cultural tourism promotions, arts and arts education programs, special events, deferred maintenance on arts facilities and public art.
Theater and Music
San Diego excels in performing arts of every conceivable type. The city's live theater, bookended by The Old Globe and La Jolla Playhouse, inspires a constant stream of world premieres and original productions that have been financial as well as critical successes. San Diego has sent nearly 40 shows to Broadway. The Old Globe, built in 1935 for the presentation of abridged versions of Shakespeare's plays as part of the California Pacific International Exposition, boasts a proud lineage of shows including Dirty Rotten Scoundrels, nominated for 11 Tony Awards in 2005, and the 2000 production of The Full Monty which garnered 10 Tony Award nominations. Founded in 1947 by Gregory Peck, Dorothy McGuire and Mel Ferrer, then revived in 1983, the La Jolla Playhouse's innovative productions have included 70 world premieres, 40 commissions and 38 American or West Coast premieres, that have merited more than 300 major honors with lucrative and successful productions from The Who's Tommy to Jersey Boys.
Prev Next