ARTS & ENTERTAINMENT SUPPLEMENT
San Diego Symphony: From New York City to Shanghai, Beijing and Beyond
Monday, February 11, 2013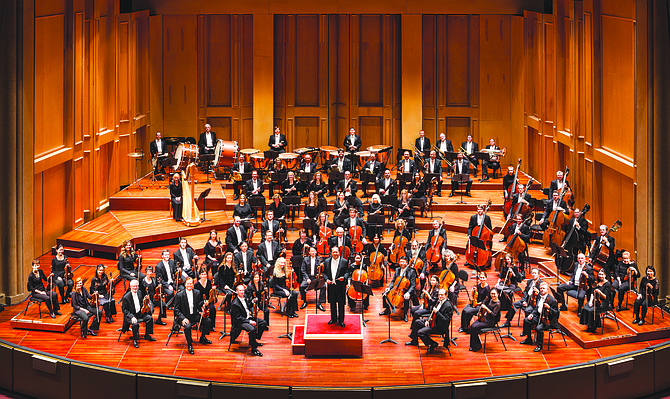 The San Diego Symphony is about to make history. The dates are set. The plans are in motion.
On October 29, 2013, the San Diego Symphony will make its debut at Carnegie Hall, one of the most prestigious concert halls in the world. Under the leadership of music director Jahja Ling, the San Diego Symphony and world renowned pianist, Lang Lang, will join the ranks of all the great musicians who have graced this landmark New York City stage.
It'll be a date for the history books.
A night to remember.
Next Stop: People's Republic of China
Immediately following Carnegie Hall, the San Diego Symphony will depart for China. Yes, the San Diego Symphony is now ready to take a giant leap forward onto the international stage as it embarks on the China Friendship Tour. First stop: Shanghai, China's largest city and a global mecca for commerce, culture, fashion, finance, media, technology and transportation. Next, it's onto Yantai, San Diego's city sister. And then to Beijing, the nation's capital and political, cultural and educational center where the San Diego Symphony will perform at the National Centre for the Performing Arts.
In December 2010, the San Diego Symphony –
California's oldest orchestra – celebrated its centennial. Upon reaching that milestone, we began to plan our next move. To set further goals. To reach new heights. To make the city of San Diego proud of its Symphony both at home and abroad.
So if you've ever wondered, "How do I get to Carnegie Hall?" The answer is as simple as: Contact the San Diego
Symphony.
Join us as we make history.