Raytheon Gets $8.5M Missile Work
Sunday, December 29, 2013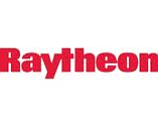 Raytheon Co. recently took on $8.5 million worth of missile work.
The deal covers the NATO Sea Sparrow missile system and test acquisition system. Half of the work will be done in Chula Vista and half in Norfolk, Va.
The 12-foot-long Sea Sparrow missile lets a ship defend itself against threats such as fast, low-altitude cruise missiles. The radar-guided Sea Sparrow is based on the Sparrow air-to-air missile.
The deal, announced Dec. 26, covers technical support services, overhaul, turnaround and life extension refurbishment. Work is expected to be complete by September.
The Naval Surface Warfare Center in Port Hueneme awarded the deal, which is technically a task order to a previously awarded contract.