General Atomics ASI Receives $362.2M Air Force Contract
Sunday, December 29, 2013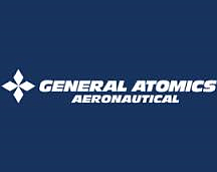 The U.S. Air Force awarded General Atomics Aeronautical Systems Inc. a $362.2 million service contract for Predator and Reaper unmanned aerial systems.
The Pentagon announced the deal Dec. 24.
The pact covers one year's worth of work, which will be done in Poway. Included in the deal are program management, logistics support, configuration management, technical manual and software maintenance, contractor field service representative support, inventory control point management, flight operations support, depot repair and depot field maintenance. The Air Force Life Cycle Management Center at Robins Air Force Base in Georgia awarded the contract.
The Department of Defense reports that it had 112 Reapers in its inventory as of July 1. The statistic comes from a Pentagon planning document called the Unmanned Systems Integrated Roadmap for fiscal years 2013 through 2038. The document did not tally the number of Predators, instead grouping them with a similar aircraft called Gray Eagle, which GA-ASI builds for the U.S. Army. The services have 237 Predators and Gray Eagles combined. The Predator is now out of production.