Medistem Being Acquired for $26 Million
Thursday, December 26, 2013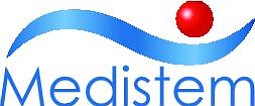 Germantown, Md.-based Intrexon Corp. has agreed to acquire San Diego-based stem cell company Medistem Inc. for $26 million.
Medistem shareholders will receive 27 cents in exchange for each share of common stock in cash, as well as $1.07 of Intrexon common stock, based on the 20-day average price of Intrexon's common stock prior to closing, it said in a statement.
Medistem (OTC: MEDS) uses stem cells derived from menstrual blood to seek therapies for diseases such as congestive heart failure, neurodegenerative diseases and diabetes.
Intrexon (NYSE: XON) recently recruited the CEO of San Diego-based Halozyme Therapeutics Inc., Greg Frost, to lead its health sector. Frost, who had been with Halozyme (Nasdaq: HALO) for 15 years, will begin at Intrexon on Jan. 6. Intrexon CEO Randal Kirk sits on Halozyme's board.
Intrexon — a "synthetic biology" company that dabbles in the health, food, energy and environmental sectors — held one of the more high-profile biotech initial public offerings in 2013, raising $160 million. Forbes reported that Kirk — one of the wealthiest biotech executives in the U.S. — netted nearly $1.5 billion as he owns some 60 percent of Intrexon's shares.