EDF Renewable Adds to Its Texas Wind Farm Portfolio
Thursday, December 19, 2013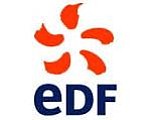 EDF Renewable Energy has bought the Longhorn North Wind Project from Renewable Energy Systems Americas Inc.
Longhorn North is San Diego-based EDF's third Texas purchase this year bringing the company's expected in-state commissioning over the next 18-months to 561 megawatts. This represents a key component of our growth strategy for 2014 and 2015, EDF said.
RES Americas will construct Longhorn, its 18th renewable energy project in Texas. It is expected to be completed by the end of 2014, the companies said.
The project, located 60 miles northeast of Lubbock, Texas, will utilize the CREZ (Competitive Renewable Energy Zone) transmission lines to connect the wind generating capacity of the Texas Panhandle to high electricity demand areas in the state.
EDF Renewable Energy has also secured a long-term, fixed-price hedge agreement for the expected energy production of the project.
EDF Renewable and UBS International Infrastructure Fund recently announced that they have signed a definitive agreement for a wind farm partnership, giving UBS a 50 percent equity interest from EDF in the 161 megawatt Spinning Spur II wind farm project in Texas.
SDBJ Staff Report