Infosonics Enters Distribution Agreement With Ingram Micro Mobility
Wednesday, December 18, 2013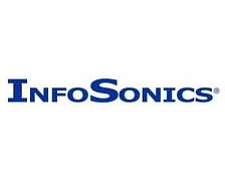 Infosonics Corp. entered into a non-exclusive distribution agreement with Ingram Micro Mobility.
Infosonics, the San Diego distributor of wireless phones and other devices mainly in Latin America, said the agreement is a win-win for both parties with Infosonics gaining access to Ingram Micro Mobility's distribution network to carriers, retail and online customer channels while giving IMM — formerly known as Brightpoint Inc., and a wholly-owned subsidiary of Ingram Micro Inc. — the ability to expand its product offerings to include Infosonics family of products known as "verykool."
In heavier than average trading on the Nasdaq exchange Dec. 18, shares of Infosonics, under the ticker IFON, closed up 6 cents to 76 cents. The stock has traded in a range of 38 cents to 91 cents over the past 52 weeks.
In August Infosonics reported net sales of $8.3 million for the second quarter, up 3 percent from the like quarter of 2012.