BioMed Names Salk Institute President to Board of Directors
Wednesday, December 18, 2013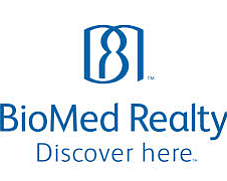 BioMed Realty Trust Inc. of San Diego has named William R. Brody, president of the Salk Institute for Biological Studies, to its board of directors, increasing its board to nine members.
The move follows the La Jolla-based Salk Institute's recent appointment of BioMed Chairman and CEO Alan D. Gold to its own board.
BioMed (NYSE: BMR), with headquarters in Rancho Bernardo, is a publicly traded real estate investment trust that owns and develops properties that house life-sciences companies and related research and educational institutions. Its U.S. and U.K. portfolio totals approximately 16.3 million rentable square feet.
Brody, who has led the Salk Institute since March 2009, "brings a depth and breadth of expertise in life sciences" to the BioMed board, Gold said in a BioMed statement. He said that includes work in the areas of neurosciences, genetics and cell biology.
Before joining the Salk Institute, Brody was president of Johns Hopkins University. He currently serves on the board of directors and corporate governance committee of IBM Corp., and on the board of directors and compensation committee of Novartis AG.
Brody is also an independent director and trustee for funds of T. Rowe Price, and a member of the board of trustees of Stanford University.