Buffalo Wild Wings Opening at Former Seau's Site
Thursday, December 12, 2013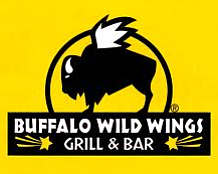 Minneapolis-based Buffalo Wild Wings Inc. plans to open a new restaurant Dec. 16 at Westfield Mission Valley, in the space that formerly housed the popular Seau's The Restaurant.
The landmark Seau's operated at the site for nearly 16 years, founded by the late San Diego Chargers linebacker Junior Seau. It closed in May 2012.
Buffalo Wild Wings will occupy approximately 9,000 square feet of the 14,500-square-foot space at 1640 Camino Del Rio N., Suite 1376. Mall operator Westfield Group is in talks with other tenants to fill the remainder of the space.
Restaurant officials said the Mission Valley location will have big-screen televisions, including wall-to-wall high-definition screens to view sports and other events.
Buffalo Wild Wings operates more than 970 locations in 49 states, serving 21 flavors of chicken wings and other menu items in a sports-bar setting. It currently has restaurants in Santee and Chula Vista.