Orexigen Resubmits Weight-Loss Drug Contrave for FDA Review
Wednesday, December 11, 2013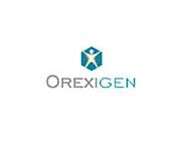 La Jolla-based Orexigen Therapeutics Inc. has resubmitted an application with the Food and Drug Administration for its anti-obesity drug, Contrave.
The company expects the FDA review process to take about six months.
This is the second time Orexigen (Nasdaq: OREX) has applied for Contrave's regulatory approval. The company was refused approval in 2011, because the FDA was concerned about the drug's possible cardiovascular risk. But the company has since conducted an 8,900-person clinical trial, for which it recently announced positive interim results, and is back on track to potentially receive approval.
Earlier this month, Orexigen announced a $100 million offering of convertible senior notes, which it said it will use for general corporate purposes, as well as to in-license or acquire new businesses or products.
The company's shares dropped 5 percent in day trading following the Dec. 11 announcement, closing at $5.56. Orexigen has a market capitalization of $563 million.