Kratos Announces 2 Deals Worth $2.9 Million
Wednesday, December 11, 2013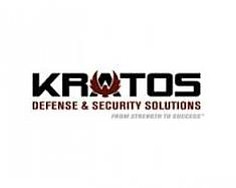 San Diego-based Kratos Defense & Security Solutions Inc. announced two new pieces of business.
The company said its Electronic Products Division received $1.4 million in product orders from an unspecified customer. The order included electronic warfare simulation products and related items.
Earlier in the week, Kratos Defense (Nasdaq: KTOS) said its SecureInfo business unit received a task order to support U.S. Air Force cybersecurity operations. The deal, which lasts one year, is valued at more than $1.5 million.
Kratos Defense, based in the University Towne Center area, reported revenue of $969 million in 2012, up from $714 million in 2011. The business has 3,850 employees.
— SDBJ Staff Report