Steve Forbes, Bridgepoint Education to Sign Naming Rights Deal in Kearny Mesa
Monday, December 9, 2013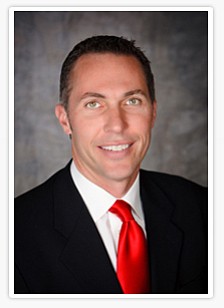 Steve Forbes, chairman and editor-in-chief of Forbes Media, is coming to Kearny Mesa Dec. 12 to officially sign a recently announced agreement between his company and San Diego-based Bridgepoint Education that lends the Forbes name to Bridgepoint's Ashford University subsidiary business school.
Ashford's College of Business and Professional Studies is being renamed the Forbes School of Business.
Bridgepoint announced last month it will pay Forbes Media $15 million plus a percentage of revenue the school generates over a 12-year term for the naming rights.
Joining Steve Forbes, who ran for the Republican Party's nomination for president in 1996 and 2000, for the ceremonial signing will be Forbes Media CEO Mike Perlis, Bridgepoint CEO Andrew Clark and Ashford University President Richard Pattenaude.