Jack in the Box Announces Promotions Including New Chief Marketing Officer
Tuesday, December 3, 2013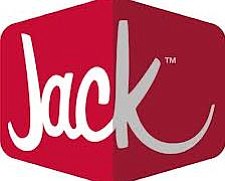 Jack in the Box Inc. named a chief marketing officer and announced two other promotions.
Keith Guilbault takes the roles of CMO and senior vice president. He is responsible for all marketing functions, including communications, advertising, media and merchandising, as well as oversight of the brand's menu strategy and several functions integral to product development and marketing, according to Jack in the Box (Nasdaq: JACK). Guilbault, who had served as vice president of menu and innovation since 2012, has held several positions at the company since joining it in 2004.
Jack also announced the promotions of Mark Blankenship to executive vice president and chief people, culture and corporate strategy officer; and Paul Melancon to senior vice president of finance, controller and treasurer.
Blankenship, who joined the company in 1997, is responsible for the company's human resources, compensation and benefits, Jack's University, training and development, consumer intelligence and analytics, internal brand communications and corporate strategy process, the company said.
Melancon had served as vice president and controller since joining Jack in 2005. He added the title of treasurer in 2008. A certified public accountant, Melancon has 34 years of experience in accounting and finance.
The personnel moves add to a period of transition at Jack in the Box, which announced in August that CEO Linda Lang will retire at the end of the year and be succeeded by President and Chief Operating Officer Leonard Comma.
Meanwhile, the company recently posted strong financial returns with net income of $22.8 million for its fiscal 2013 fourth quarter, nearly double the $12.5 million in net profit for the like quarter of fiscal 2012.
— SDBJ Staff Report