Volcano to Repurchase $200M in Stock as Part of 'Strategic Reprioritization Initiative'
Monday, December 2, 2013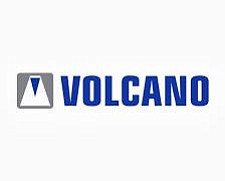 Volcano Corp. has authorized a $200 million stock repurchase program — which is in line with the advice from an activist investor who is reportedly grooming the company as an acquisition target.
In what CEO Scott Huennekens called a "strategic reprioritization initiative," Volcano will pay $100 million to J.P. Morgan Securities LLC to receive about 3.6 million shares of Volcano's common stock, it said in a statement. Volcano (Nasdaq: VOLC) said the remaining $100 million will be used to repurchase stock on the open market, with purchase prices dependent on the company's value in the marketplace.
Activist investor Glenn Welling of Newport Beach-based hedge fund Engaged Capital LLC, which owns 5.1 percent of Volcano's stock, called in early November for Volcano to initiate a $200 million repurchase of its stock. Welling said that such a move would increase Volcano's shareholder value, and ultimately position it as an attractive takeover target.
Volcano has about $500 million in cash on hand, according to regulatory filings. These funds were initially meant for Volcano to conduct a series of mergers and acquisitions, but the company is switching gears, Huennekens said in a November investor call — instead focusing on research and development to "focus on areas of projected strong growth."
Stock Volcano, a maker of diagnostic devices for heart disease, has a market capitalization of $1.2 billion. The announcement was made Dec. 2 after the market closed.