SALES: EXEC KNOWS IT'S SINK OR SWIM AS FIELD CHANGES RAPIDLY
There Is No Treading Water In the E-Commerce World
Monday, September 3, 2012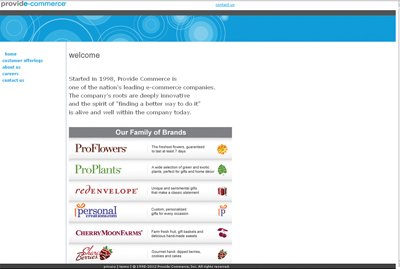 Provide Commerce Inc.
CEO: Chris Shimojima.
Revenue: Greater than $600 million.
No. of local employees: 450 full time employees in San Diego, plus seasonal employees.
Investors: Owned by Liberty Interactive Corp. of Englewood, Colo.
Headquarters: University Towne Center area.
Year founded: 1998.
Company description: E-commerce firm specializing in gifts and perishables.
Key factors for success: Talent, above all. Then consumer-centricity, technology and agility.
Chris Shimojima, the new CEO at Provide Commerce Inc...