ADVERTORIAL: BANKING FORECAST SUPPLEMENT
The Outlook For the Banking Industry in 2013
Monday, November 12, 2012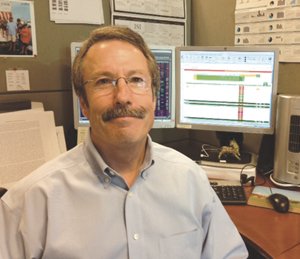 2013 is shaping up to be an interesting year for the banking industry. Historically, banks have grown in line with the gross domestic product (GDP) growth. Wells Fargo economists are forecasting 2.5 percent GDP growth in 2013 following 2 percent forecasted growth in 2012. Although FDIC insured banks posted $34.5 billion in profits in the second quarter of 2012, the 12th consecutive quarter of year-over-year growth in profitability, most bank stocks have struggled to regain pre-recession form. We are moderately optimistic on the banking industry in 2013, mostly because of the emerging housing market recovery and bank stock valuations.
There are many macro and micro headwinds to our favorable view. Chief among them is the current ultra low interest rate environment. The banking industry's net interest margin (NIM – essentially the difference between what banks earn in interest versus their cost of capital) has been on the decline in 2012. The Federal Reserve has publically stated it will keep interest rates low until mid 2015 and recently initiated an open-ended pledge to buy $40 billion a month in mortgage bonds to keep interest rates low (often referred to as QE3). Bank earnings will be challenged as long as interest rates remain low and NIM declines.
A second major headwind is increased capital requirements stemming from the Dodd Frank Financial Reform Act and pending Basel III capital requirements. Higher capital requirements should make for a safer banking industry, especially in challenging economic times like the recent financial crisis, but banks don't earn returns on reserved capital, so higher capital requirements can equal reduced bank earnings. Historically banks have achieved an average return on equity (ROE) of 15 percent. In the current environment, most banks are struggling to achieve an ROE of 12 percent, which many analysts believe to be their cost of capital.
A third major headwind is Washington and the public's view of banks. Although politicians are quick to refer to the 2008 $700 billion TARP program as the great bank bailout, there is rarely a mention that the nation's 30 largest banks have repaid those TARP loans, allowing the Federal Reserve to earn a 7 percent return on its investment.
Finally, the European debt crisis and recent news that the Euro zone has moved into a recession could negatively affect money center bank earnings.
On the positive side, banks will enter 2013 in their strongest capital position ever. Tier 1 Common Ratios of 9 percent to 10 percent are the norm, almost two times the required level of 5 percent. Non-performing loans and net charge offs (loans which a bank has given up on collecting) are at much reduced levels in 2012 versus 2011, and have improved sequentially in every quarter in 2012. Valuations are also very attractive for most bank stocks, with many trading below book value and almost all trading below their five year and 10-year historical averages.
Prev Next