ADVERTORIAL: BANKING FORECAST SUPPLEMENT
Lending Picks Up for Small Businesses
Monday, November 12, 2012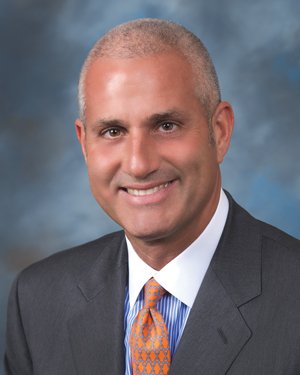 I expect the improvement seen in San Diego and Southern California during 2012 to continue in terms of banks increasing lending to small and mid-sized businesses, entrepreneurs, real estate investors, and professionals. We anticipate that 2013 will bring increased demand for loans across all sectors. Our loan fundings for the first three quarters of 2012 have increased 176 percent compared to the same period of 2011. Additionally, our loan pipeline has grown throughout the year and is $100 million higher than at March 31, 2012. Income property investors have been actively managing their portfolios, both repositioning and refinancing their assets. The volume and pace in this sector is significantly higher than one or two years ago. In terms of business credit lines, term loans, and acquisition lines and loans, businesses are coming to us more frequently and with greater need. They are looking for capital funding for acquisitions and expansion. The increase in requests is supported by an improvement in the quality of the opportunities that our business clients are pursuing. Our clients have improved their position over the past year and we expect that to continue. While many businesses have appeared to be just treading water and waiting for the economy to turn, they have also become leaner and more focused generally.

Entrepreneurs and business owners who have actively managed their businesses during the economic downturn know their businesses well. They didn't sit on the sidelines the past four years hoping to ride out the storm and get lucky enough to have business return normal. They have a cohesive plan and vision for growth. These businesses can get financing. There are financial institutions that are partnering with businesses and providing the capital that businesses need to grow and succeed. Businesses will find that many community banks went through a similar process of self-evaluation over the past several years and are delivering better efficiencies and now outwardly focused looking to partner with and provide capital to strong viable businesses.
Businesses owners should talk with their banker and ask if the bank is partnering with businesses and making loans. There are a number of attractive loan programs available today, programs backed by the SBA, other programs supported by not-for-profit development corporations like California Southern, and some internally developed and sponsored by individual banks, such as Opus Bank's Enterprise Lending Program. If an entrepreneur or a business is looking for financing and is not hearing about these programs and just hearing "No", that entrepreneur or business isn't being valued by their banker.
Just as we see a great deal of opportunity in 2013 for community banks to win new business on the lending front, we also see opportunities for businesses to benefit from a number of technologies that can create very meaningful savings. These business banking products and services give businesses greater control over their accounts and their funds. These products have been around for a while, but have been enhanced and refined over the past couple of years in terms of reliability, functionality, and security. These products typically fall under the umbrella of treasury management and payment solutions and include online wire and ACH initiation capabilities, Positive Pay, sweep accounts, lockbox, and zero balance accounts. We are seeing that just as individuals have become more comfortable with online banking, our clients are now adopting more advanced features for their businesses. Online transfer features are similar to online bill pay, but offer multiple layers of security and controls for the increase in transaction size and frequency. Sweep and Zero Balance Accounts will aggregate a client's funds in a specified account and ensure that the deposits are not sitting idly in a non-interest bearing account. Positive Pay is an automated fraud feature that matches specific details on checks submitted for payment to information provided by the client.
We have been working with our business clients during the economic downturn to help position their businesses for growth as the economy now shows signs of improvement. We will continue to do that, as all seasoned bankers should. Bankers who work closely with their clients and understand the opportunities that their clients want to pursue, these true relationship bankers, are better able to offer banking products, services, and solutions to their clients that can create time, offer greater control, and organize their client's businesses. The benefits derived from a banker's understanding of their client and the efforts made to position and prepare a client's business to capitalize on opportunities create very meaningful value.