Power Couples: David H. Grundies and Diane L. Schneider
Monday, May 28, 2012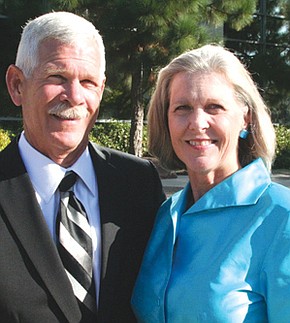 The Essentials
How long have you been together? Married for 15 years.
How did you meet? At a Wake Forest University alumni event.
Your partner's best quality? Sense of humor (Dave's) Caring (Diane's).
How do you stay together and still share the spotlight? We complete each other.
What do you do for fun? Boating. Trips to Catalina Island.
What do you like to do separately? Spin (Dave), swim (Diane).
Do you share leadership roles? Yes, we complete each other.
"Twenty-some years after graduating from the same small university in North Carolina, their paths came together in San Diego...