HEALTH CARE: RECIPROCAL TRAINING OF DOCTORS HAS LONG HISTORY IN SAN DIEGO
Military and Civilian Hospitals Collaborate to Improve Care
Monday, May 28, 2012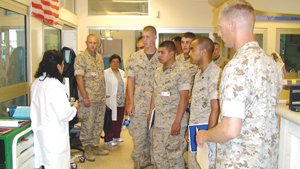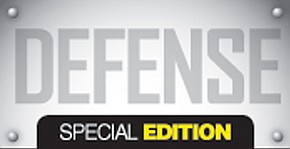 Although it may come as a surprise to some patients, it's not too unusual to see service members providing medical care at Scripps Health, UC San Diego Medical Center or Sharp HealthCare.
The long and rich history of combining military medicine with civilian practices in San Diego goes back to as long as 50 years, according to the people active in running training programs for the local hospitals. It's evolved over time because the arrangement involves very little extra costs and offers vast benefits to the participants, they say.
On the front lines of a shared military-civilian care-giving role is Gynecologist Dr. Bruce Kahn, an adjunct associate clinical professor and director of fellows in minimally invasive gynecology. The experienced doctor of 20 years provides training in gynecological surgery for OB/GYN residents at Scripps Clinic. He oversees residents who spend 10 weeks in their third year of training and 10 weeks in their fourth year of training at Scripps hospitals.
As part of his duties Kahn teaches local Navy residents in conjunction with the Uniformed Services University of the Health Sciences Medical School in Bethesda, Md.
While he says the Navy does a great job with its surgical volume and generally younger patient population he can impart knowledge to the military residents about minimally invasive procedures and from a surgical specialty standpoint expose residents to more cutting-edge technology. As one example, he says 80 percent of the women having a hysterectomy at Scripps choose a laparoscopic approach as opposed to surgery. He can also teach military residents skills associated with robotic surgery.
Fulfilling Work
The longtime instructor who says he's been teaching since he finished medical school can explain why the involvement with military residents is both valuable to the patients and personally rewarding.
"When I have a resident with me I have to be working at a very high level to be their teacher," Kahn said. "I'm providing the absolute best care I can and that benefits everyone. From my perspective it's very fulfilling to me because I provide great care for the patients, and I teach the next generation of physicians. Having done it for so many years I would miss it if I didn't have the ability to teach."
As an added bonus Kahn says no money is exchanged in the sharing program other than what's paid to the residents by the Navy. An exchange of residents takes place, though, as the Scripps residents are required to participate in rotations at the Naval Medical Center San Diego.
Prev Next