FINANCE: VARIETY OF FIRMS VIE FOR PERSONAL, INSTITUTIONAL ACCOUNTS
Wealth Management Firms Put Moneymaking Tactics to the Test
Monday, May 21, 2012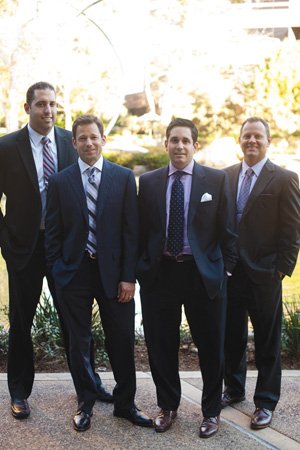 Fee-Only Firms
There are several 'fee-only' firms on the list that sell no products and are not tied to any brokerage; rather they receive a percentage of the assets under management. This arrangement ostensibly eliminates the conflicts of interest built into traditional financial planning and management models where the advisers receive a commission on the products they sell. Among the fee-only firms are Pure Financial Advisors, No. 13; Hokanson Associates, No. 14; Blankinship & Foster LLC, No. 16; Callan Capital, No. 17; and Cornerstone Wealth Management LLC, No. 19.
San Diego-based Pure Financial Advisors, No. 13 on the list, up from No. 23 in 2011, is a fee-only wealth management firm.
Pure reported an impressive 59 percent increase in assets under management in the county for 2011 of $414.4 million, up from $262.3 million in 2011.
"Our growth is primarily due to our business model, it's different from most other fee-only advisers," said Michael Fenison, founder and CEO. "Our advisors are on a fixed salary."
Fenison also attributes the growth of the firm to his philosophy of giving a lot to his clients at no charge.
"We do a thorough assessment that can take four to six hours of planning; our goal is to have our clients fully educated."
Fenison added that in addition to the traditional wealth management strategies, the firm focuses extensively on tax management and long-term tax liability. "Tax liability is something they can control."
Fenison retired in 2007 from a career with ING and started the company at the early stages of the financial collapse that plunged the nation into the Great Recession.
"When the market does poorly, all the details matter," Fenison said. "It actually was to our advantage."
Prev Next