FINANCES: INVESTIGATION IS KEY TO FINDING THE RIGHT FINANCIAL ADVISER
Securities Guard
Monday, May 21, 2012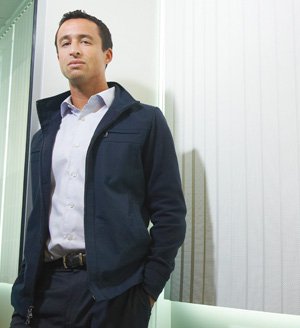 All investment advisers have differing investment philosophies, and investors should understand what that is before selecting one, said Will Beamer, partner at Dowling & Yahnke LLC in Carmel Valley.
Due Diligence Advised
Some may claim to be an active portfolio manager while others may take a more passive approach and set up an asset allocation model that may only be adjusted annually or twice a year, Beamer said.
Potential clients need to understand an essential distinction on how most investment advisory firms charge for their services, Beamer said.
Broker-dealers who are often are employed by larger investment banks or brokerage companies generally earn their fees by charging commissions based on the products or investment choices they are advising clients to make. The commissions range in size depending on the type of the product and the amount purchased, and can get pretty steep especially if these involve insurance products, Beamer said.
The other type is fee-based services that are generally based on the size of the funds clients are entrusting their adviser to manage. The most common starting point for the management fee is 1 percent of assets annually. Beamer said while there are good broker-dealers, "a lot of them are working in an investment structure that doesn't put the client's investments above their own."
In other words, because most brokers collect commissions on the investment vehicles sold, they are inclined to sell more products, and generate income for themselves, he said.
Know the Strategy
The problem with the fee-only arrangement is many advisory firms tend to require minimum balances of at least $250,000, making it difficult for investors with funds below that number to find such advisers, he said.
Alfred said understanding how advisers will get paid is essential to making the right selection.
"You've got to be able to look the person in the eye and ask them the simple question, 'If I do this…am I the only one paying you?'"
If the answer is no, then they have to understand how the adviser is getting paid, by how much, and whether this arrangement may impact future decisions they make with your money, Alfred said.
Another key element to figure out is how the investor's money is actually managed, and whether a third party is involved.
Just checking on this might have saved some of those who lost millions in the infamous Bernie Madoff Ponzi scheme since he didn't use a third party to hold the assets, and sent out all the financial statements to investors, said Alfred.
Investors should select an adviser that works with investors who have similar sized nest eggs, said Carolyn Taylor, president of Weatherly Asset Management in Del Mar. "You don't want to be their largest client, but you also don't want to be their smallest," said Taylor whose firm manages about $352 million of investments.
Taylor has a $1 million minimum investment to qualify for her firm's services, with the average client holding "at least twice that amount."
You also need to be able to talk freely and frankly with an adviser and be able to get access to them within a reasonable time, she said.
"You have to be able to communicate with your adviser…and almost make it like a doctor/ patient relationship in that you've got to be willing to divulge completely all your financial information so that they can advise you more holistically," she said.
Several advisers said that a client's adviser should be able to articulate a strategy and provide clear explanations about how this strategy will benefit the client.
Prev Next