ADVERTORIAL: CFO OF THE YEAR AWARDS SUPPLEMENT
Employers to Invest More in 2012 to Hire and Retain Talent
Monday, March 19, 2012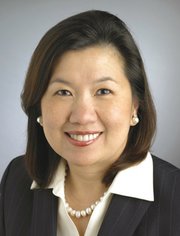 2012 Outlook: Positions in Demand
Robert Half's 2012 Salary Guide projects that U.S. employers will be looking to hire — and offer higher starting salaries to — a wide range of accounting and finance professionals in the year ahead, including:
• Accountants: Demand is increasing for staff, senior and managerial-level
accountants; in public accounting, there is renewed interest in hiring degreed CPAs.
• Tax accountants: Public and corporate accounting firms need skilled tax accountants to help them navigate complex and continually-changing corporate tax laws.
• Cost accountants: Due to an uptick in manufacturing activity, cost accountants are in demand — especially those who can provide financial planning and analysis skills.
• Accounting operations: Firms positioning for growth, or needing to pay more workers and collect or pay accounts at a faster rate, want to fill core operational roles.
New research from Robert Half International reflects the difficulty employers are encountering when looking for skilled accounting and finance professionals in the most sought-after specialties.
According to the Robert Half 2012 Salary Guide, competition for top talent is increasing as firms seek to expand their accounting and finance teams to help meet growth goals. In addition, companies still attempting to operate with reduced staff levels are finding they are testing the limits of their teams, and now want to add employees to provide relief.
The guide predicts that financial professionals seeking both corporate and public accounting roles will see starting salaries rise next year by an average of 3.5 percent over 2011 levels. The research also shows a trend toward offering more incentives to attract and retain talented workers, particularly perks that can enhance work/life balance and help build new skills.
Qualities Employers Want Most
One reason locating qualified candidates has become more difficult is that responsibilities for many roles changed during the recession. Companies, forced to do more with fewer accounting and finance personnel, asked more of existing employees, often combining roles once handled by two or more people. Now, some job descriptions permanently feature a longer list of duties and expectations.
Additionally, many firms now prefer to hire highly skilled and experienced candidates who require little "ramp-up" time before they can start making contributions, as this saves the company time and money.
Aside from experience and skills that align with more rigorous job requirements, many employers specifically seek candidates with in-demand credentials. According to the 2012 Salary Guide, the certified public accountant (CPA) remains the most requested accreditation; the certified management accountant (CMA) designation also is highly regarded. For professionals seeking senior-level positions, a master's degree in business administration (MBA) often is a key qualifier.
Proficiency in popular systems and software applications, including advanced knowledge of Microsoft Excel and Access, is highly desired for a wide range of roles. And, because accounting and finance has become so intertwined with business planning and decision-making, more firms look to hire candidates who are skilled at using enterprise resource planning systems, or have in-depth knowledge of database management and business intelligence software.
Additionally, solid interpersonal skills remain a key differentiator for candidates, as employers expect financial professionals to maintain a high-profile role in the organization, interacting with both financial and non-financial colleagues.
Download Robert Half's Salary Guide at www.rhi.com/salaryGuides to see projected accounting and finance salaries for 2012. For detailed analysis of hiring and compensation trends and to determine average starting salary ranges for your local area, visit the Robert Half Salary Center at www.roberthalf.com/salarycenter.
Susan Afan is the District President for Robert Half International, the world's first and largest specialized staffing firm and the parent company of Robert Half Management Resources. The company has more than 150 locations worldwide, including an office in La Jolla. For more information, visit them online at www.roberthalfmr.com.
Submitted By Robert Half Management Resources