ADVERTORIAL: CFO OF THE YEAR AWARDS SUPPLEMENT
Congratulations to all of the 2012 CFO of the Year finalists!
Monday, March 19, 2012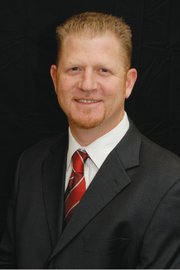 At Wells Fargo, we are committed to serving San Diego businesses and helping them succeed financially. We understand small business as our Business Banking division has been around for more than 25 years. We're uniquely positioned with 170 experienced bankers who are focused on serving small businesses across San Diego County. At Wells Fargo we have extensive online offerings that simplify money management allowing busy CFOs and business owners to do business with us whenever and however they want.
We encourage businesses to come in and talk to us because we are lending. For the past three consecutive years, Wells Fargo has been San Diego County's number one SBA 7(a) lender in both dollars and units. Last year, we financed $53.7 million through 108 loans to San Diego County small business owners. Because of our lending across the county, we were recognized by the U.S. Small Business Administration who named Wells Fargo 2011 large 7(a) lender of the year.
As the president of Wells Fargo's Southern California Business Banking Division which serves businesses with annual revenue of $2 to $20 million, I am proud to say that our division is based on a business model that prides itself on local decision-making for credit and pricing, meaning no loan committees. This allows us to better serve the unique needs of San Diego business owners. In fact, last year our Southern California Business Banking team increased new loan production in San Diego County 22 percent over 2010.
In addition to our commitment to serving San Diego businesses, Wells Fargo is committed to serving our San Diego communities. In 2011, we donated $2.5 million to 280 San Diego County schools and nonprofits. Our team members are also committed to the communities in which they live and work. Last year, they volunteered 17,000 hours at various local nonprofits and schools and through the 2011 United Way Community Support Campaign these team members donated $443,000 to nonprofits and schools of their choice.
To learn more, we encourage you to come into any of Wells Fargo's 104 banking store locations in San Diego County or visit www.wellsfargo.com.
Contact Steve Bernstein directly at (858) 622-6903
Submitted by Wells Fargo